Unfortunately many people don't live close to a well established, trustworthy and professional martial arts facility.  A place to learn all of the necessary elements that make up MMA: striking skill, groundwork technique and takedown ability. I was one of those people back in 1994 when I made the decision to morph myself from a karate/kickboxing fight into a mixed martial artist.
Since the day I made that decision –which turned out to be one of the best I've ever made–, I've spent tens of thousands of dollars travelling to many different seminars and training camps, taking countless private lessons with a variety of different instructors, and to compete in some of the biggest and most . martial arts competitions in the world. I did it all to fulfill my intense desire to become the best martial artist I could be.
After more than thirty years of training, often two or three times per day, I feel very lucky to have accomplished three of my four main goals in martial arts: Winning an international tournament in Brazilian Jiu-Jitsu competition, winning a championship belt in MMA, and fighting in the Ultimate Fighting Championship (UFC).
My fourth MMA goal, the one I now have my sights set upon, is to provide efficient MMA instruction to those who are now in the same position that I was back in the early stages of my MMA career: Excited to learn the game as quickly as possibly but not exactly sure how to go about it.
My martial arts school is great as it gives me the opportunity to teach a few hundred students the arts of Brazilian Jiu-Jitsu, submission wrestling, kickboxing and boxing but unfortunately I'm limited to working only with people who live nearby.  This is only somewhat satisfying due to the fact that I know there are many of you out there who want to learn but don't have access to the type of instruction you need to do it.
That's why I've spent the last few years developing the MMA QuickStart training program.  Through the magic of the internet, I could teach you too!  You can study and practice the techniques right in your own home regardless of where you live.  Listening to the audio coaching mp3 files will make it feel like I'm right there coaching you through important parts of your lessons.
The MMA QuickStart program is not the end, it's only the beginning! For those that work hard to master the fundamentals in this program, I'm in the process of creating several different add-ons focused on intermediate and advanced level technique, partner training, heavy bag workouts, speed bag training and much, much more!
If you are looking to jump start your MMA training, get in great shape, have a lot of fun, save time and save a ton of money, I'd be honoured to help you along the way.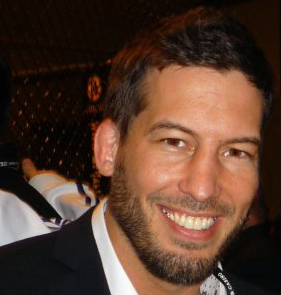 Jeff "The Inferno" Joslin
Founder, MMA QuickStart